Gliderol's Insulated Sectional Door is a revolutionary alternative to the traditional garage door. Designed to suit both modern and more traditional homes, Gliderol offer the market leading 40mm insulated sectional door panel with a 'U' value of 1.35 (comparable with a brick wall of 55cm thick)
All Gliderol Sectional Doors comes standard with ball-race bearing roller brackets for long lasting, strong and quiet operation and are available made to measure, at standard prices.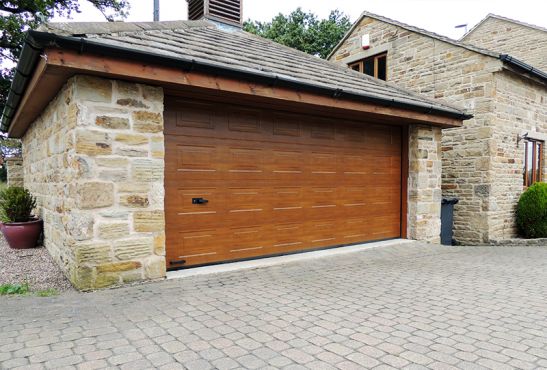 Insulated steel panel sectional overhead garage door 40mm insulated panel with a market leading installed door "U" value of 1.35 Thermal insulation U = 1.35 W/(m2_) is comparable with a brick wall of 55 cm thickness.